A Revolutionary Cancer Treatment That Helps Your Body Fight Cancer on Its Own.
You or a loved one has been diagnosed with cancer, and you're not sure what to do. 
You have a lot of questions, and you need help figuring out where to start. What kind of treatment should you choose? Are radiation and chemotherapy your only options? 
At Sanoviv Medical Institute, we provide an integrated, holistic approach to treating cancer, encompassing conventional, functional, and integrative treatments designed to address the root cause of cancer while supporting your body's total well-being. 
One of our most effective and innovative tools is immunotherapy for cancer, which helps the body to fight cancer on its own terms. Our approach is gentle, non-invasive, and tailored to you as an individual.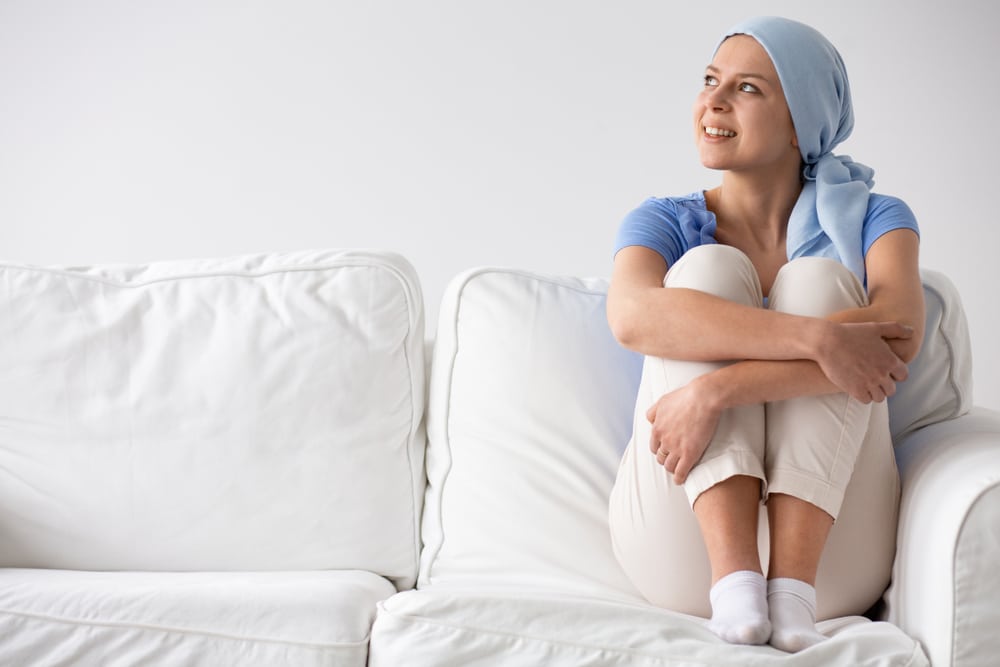 What is
Immunotherapy,
and How Does It Work? 
Immunotherapy is a type of treatment that boosts your body's natural defense system to fight off illnesses. It uses substances produced naturally by your body, such as antibodies, to target specific cells associated with a particular disease. This can help reduce symptoms, shrink tumors, and increase survival rates for people suffering from serious diseases like cancer. 
Immunotherapy works by making it easier for your immune system to identify and target cancer cells and strengthens your immune system's response to help it attack cancer cells more effectively. 
How Is Sanoviv
Immunotherapy
Different?
At Sanoviv, we have revolutionized immunotherapy with our patient-specific immunotherapies. We utilize your own cells and culture them in our on-site laboratory to create your unique, individualized therapy. This advanced approach makes immunotherapy more effective than generic immunotherapy. 
Your customized immunotherapy treatment at Sanoviv may include the following: 
T Cell Modulator Therapy (TCM)

Dendritic Cell Therapy

Specific Antigen Therapy

Tumor-Infiltrating Lymphocyte Therapy (TILS)

Natural Killer Cell Therapy (NK Cell)
Immunotherapy for Cancer Treatment
Immunotherapy is an innovative approach to cancer treatment. It has been proven to be very successful in treating many types of cancers, including those that have spread or become resistant to other forms of treatments, such as chemotherapy and radiation. 
At Sanoviv, immunotherapy may be combined with other supportive therapies such as hyperthermia, HBOT, and more. This ensures you receive a comprehensive and tailored approach to your cancer treatment plan. We utilize advanced immunotherapy treatments to target cancer cells more precisely and reduce side effects from traditional treatments. 
Immunotherapy for Lung Cancer
Lung cancer is one of the most common forms of cancer worldwide, with thousands of new cases diagnosed each year in both men and women. Immunotherapy has become an increasingly popular treatment option for lung cancer due to its success rate in targeting tumors while reducing side effects associated with other forms of treatment like chemotherapy and radiation. 
Immunotherapy for Breast Cancer
Breast cancer is another form of cancer we treat using immunotherapy. We have seen positive results when combining immunotherapy with other forms of breast cancer treatment, such as hormone modulating therapies. Our cutting-edge technology allows for even more benefits when treating breast cancer since we can target specific tumor antigens that may not be affected by traditional therapies alone.
Immunotherapy
for Ovarian Cancer
Immunotherapy is an exciting avenue of treatment for women with ovarian cancer and is an incredible ally for women battling this aggressive disease. Just as every woman is uniquely different, our approach to ovarian cancer treatment is tailored to each woman, with immunotherapy as a part of your overall treatment plan. 
Immunotherapy
for Prostate Cancer
Immunotherapy has become an invaluable tool in the fight against prostate cancer. Combining targeted treatments and personalized therapy combinations, Sanoviv has achieved a breakthrough in prostate cancer treatment, bringing lasting relief to many men suffering from this form of cancer. 
Immunotherapy
for Other Cancers
No two types of cancer are the same, and neither is each individual's response to immunotherapy. However, immunotherapy has proven effective in treating most types of cancer. 
Immunotherapy shows promise in treating: 
Bladder cancer

Brain cancer

Breast cancer

Cervical cancer

Colorectal cancer

Esophageal cancer

Head and Neck cancer

Leukemia

Liver cancer

Lung cancer

Lymphoma

Melanoma

Multiple Myeloma

Ovarian cancer

Pancreatic cancer

Prostate cancer

Sarcoma

Stomach cancer
The exciting news is this list continues to grow. 
How to Prepare for
Immunotherapy Treatment
Before you arrive for your reservation, you'll have a phone consultation with a Sanoviv doctor, who will review your medical history, pathology reports, and symptoms.  The Sanoviv team begins preparing for your treatment program long before you arrive.  
To give your body its best chance at responding favorably to immunotherapy, we ask that you arrive for cancer treatment in a natural state. That means no makeup, fingernail polish, acrylic, gel, or other forms of artificial nails, no false eyelashes, or hair extensions. In addition, we ask that you please leave perfume, cologne, and the like at home. An admissions coordinator will review this with you in detail before your arrival. 
In addition, before undergoing immunotherapy for cancer, your Sanoviv oncologist will order specific blood tests at our facility. By examining your blood tests, your doctor will recommend the best steps for bringing about positive outcomes with this type of therapy.
What to Expect During and After
Immunotherapy Treatment
Your doctor will determine the most appropriate type of cancer immunotherapy for you. Immunotherapy can be administered in different forms, such as intravenous (IV into a vein), intramuscular (injection into a muscle), etc. 
At Sanoviv, we tailor cancer immunotherapy treatment to your individual needs, taking into account the type and stage of cancer and how you respond during treatment. Frequency and duration are carefully considered to maximize potential benefits while minimizing side effects. 
In addition, our nutrition specialists create daily meal plans with nutrient-dense foods designed to support your body's natural healing process while boosting immunity. Your nutrition plan is also intended to help reduce inflammation which can help reduce pain and fatigue while supporting your immunotherapy cancer treatment. 
After receiving cancer immunotherapy, your body will need to rest. The rest period gives your body time to recover, respond to the treatment, and build new healthy cells. 
Immunotherapy
Treatment
Side Effects
Since this treatment uses your body's own cells, and supports your natural immune response, side effects of immunotherapy are usually mild. Some people may experience minimal or short-lasting effects that do not last beyond the treatment period. In rare cases, patients may experience more serious reactions. 
Common side effects may include fatigue, nausea, skin irritation, joint pain, digestive issues, cough, itching, and loss of appetite. Individuals receiving cancer immunotherapy should also be aware of rare but potentially more severe complications. Your doctor will discuss possible side effects with you. 
Why Sanoviv for
Immunotherapy Treatment for Cancer
At Sanoviv, we understand that one modality isn't always the best approach for healing. That's why our hospital uses a Functional Medicine approach, and all our staff members are fully certified professionals. 
Our team of medical doctors, biological dentists, nutritionists, chiropractors, psychologists, massage therapists, and fitness experts work together with you to create a customized cancer immunotherapy treatment plan based on your individual needs and lifestyle. The result is an effective therapeutic program designed to bring your body back into balance and maximize your well-being. 
We provide a safe and comforting environment that encourages relaxation while supporting proper healing. Sanoviv is more than a place – it's an experience. 
Hear what guests say about their transformative journey to improved health and well-being! 
At Sanoviv, we don't just provide an incredible experience during your cancer treatment. We make sure you keep the progress going. Our experts build a tailored home program that helps ensure your journey continues long after you return home. Plus, our Aftercare team stays in touch with post-visit follow-ups for even more support.
When it comes to cancer treatment, choosing Sanoviv for immunotherapy treatment ensures you receive the highest quality care available. 
Start your wellness journey today. Contact Sanoviv for immunotherapy treatment for cancer. 
Health Concerns
We practice individualized medicine in a Functional Medicine model, you can find more about the most common health issues that we treat at Sanoviv here.
Contact a Health Advisor
If you feel that your specific health issue or area of interest does not fit into any of these areas, please contact us to speak with a friendly admissions person.  They will be happy to answer your questions and provide information.
Therapies & Classes
At Sanoviv, we are pleased to offer an extensive array of proven therapies from around the world, from therapies, detoxification treatments, nutrition lectures, fitness classes and more.