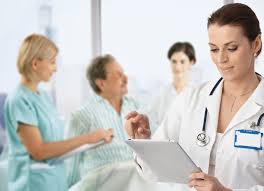 Our hospital staff is fully trained in Functional Medicine, giving us a perfect structure to integrate medical doctors, dentists, chiropractors, nutritionists, psychologists, massage therapists and fitness experts to help you heal.
We truly practice individualized medicine in a Functional Medicine model, using specific treatments known for their effectiveness, and applying them to your specific situation. Starting from scratch, we investigate your health condition through extensive studies, tests and examinations. Each patient is biochemically different, so we take an individualized approach to get to the root of your health concern.
Our main focus is you. We treat the patient and not the disease. While we are expertly trained in diagnosing and treating many chronic health issues, our main focus will always be treating you as an individual person dealing with a chronic condition. This slight shift in focus allows us to be more effective in helping you achieve your personal health goals. Our unique set of assessment and treatment tools are designed to find the root cause of your health issues, not just treat the symptoms.
Here are some of the most common health issues that we treat. If you do not see your specific health concern, please contact one of our Admissions Specialists to get personalized and detailed information on what we can offer you.
Alzheimer's Disease (early stage)
Auto-Immune Diseases
Cancer

Colon Cancer
Skin Cancers (Melanoma, Squamous Cell, Basil Cell, etc.)

Chemical Sensitivities
Chronic Fatigue Syndrome
Dementia (early stage)
Fibromyalgia
Hashimoto's Disease
Leaky Gut (Intestinal Permeability)
Lupus
Mold Toxicity